Brie Larson Reacts To Avengers 5 Director News With Throwback Image
Captain Marvel star Brie Larson reacts and celebrates the big news about Avengers 5 director Destin Daniel Cretton with a throwback image of them. It has been more than three years since the Infinity Saga ended with Avengers: Endgame, which concluded one era for Marvel Studios and started another. Since Phase 4, the Avengers have taken a backseat as the MCU has done more character-focused films. With She-Hulk: Attorney at Law and Black Panther: Wakanda Forever set to wrap up Phase 4, Phase 5 will be kicking off as of 2023.
Marvel Studios ruled San Diego Comic-Con for their first in-person event since 2019 as Kevin Feige took the Hall H stage with massive announcements. While the Marvel Studios president laid out plans for Phase 5, Feige also shocked the 6,000+ crowded room by revealing three crucial Phase 6 movies. While the Fantastic Four reboot will start Phase 6, the next two Avengers movies, Avengers: The Kang Dynasty and Avengers: Secret Wars, will end it. Right after San Diego Comic-Con, it was revealed that Shang-Chi director Destin Daniel Cretton is officially set to helm Avengers: The Kang Dynasty, which will hit theaters in May 2025.
SCREENRANT VIDEO OF THE DAY
RELATED: What Avengers 5's Director Announcement Means For Shang-Chi 2
While detailed plans for Avengers: The Kang Dynasty have yet to be unveiled, including who is writing the script, there have been a lot of positive responses from fans and talent alike. One of the latest MCU actors to react to Cretton landing the Avengers 5 gig is none other than Captain Marvel herself, Brie Larson. In celebrating the Shang-Chi director boarding the next Avengers film, Larson shared a throwback image with her and Cretton as they worked together on his film Short Term 12 in 2013. Check out her post below.
2013 us was not prepared for 2022 us! Or I dunno maybe we were. We do look kinda cool @destindaniel pic.twitter.com/c2C0eGY5Nu

— Brie Larson (@brielarson) July 27, 2022
Click here to view the original tweet.
Following  Short Term 12, it wouldn't be the last time Larson and Cretton collaborated. Larson also starred in Cretton's two other films, The Glass Castle and Just Mercy, in 2017 and 2019, respectively. Since her debut in the MCU, Larson has become a primary player for Marvel Studios as Captain Marvel and will next be seen in The Marvels next year. Cretton was also the filmmaker to bring Shang-Chi to the big screen, as he is also set to direct Shang-Chi 2 and is developing a Disney+ spin-off series. Cretton is also executive producing a Wonder Man show for Disney+, with Avengers: The Kang Dynasty added to his already busy MCU schedule.
While there is no confirmation that Larson's Captain Marvel will appear in Cretton's Avengers: The Kang Dynasty, it feels like a safe bet. Captain Marvel has become an integral member of the Avengers since she joined the war against Thanos. As the MCU focuses more on its new generation of heroes, Carol Danvers is a no-brainer to appear in the next Avengers movies. While it's unclear if Cretton would also make Avengers: Secret Wars, if Larson appears in Avengers: The Kang Dynasty, it would be their latest reunion. Until more details emerge for Avengers: The Kang Dynasty, time will tell which characters will be part of the major Phase 5 installment.
MORE: Why There's No Avengers Movie In MCU Phase 5
Source: Brie Larson
Key Release Dates
Black Panther: Wakanda Forever/Black Panther 2 (2022)Release date: Nov 11, 2022
Ant-Man and the Wasp: Quantumania (2023)Release date: Feb 17, 2023
Guardians of the Galaxy Vol. 3 (2023)Release date: May 05, 2023
The Marvels/Captain Marvel 2 (2023)Release date: Jul 28, 2023
Share
Tweet
Email
What Happens To Patrick & Thaís After 90 Day Fiancé Season 9? (Spoilers)
Related Topics
Movie News
Avengers: The Kang Dynasty (2025)
About The Author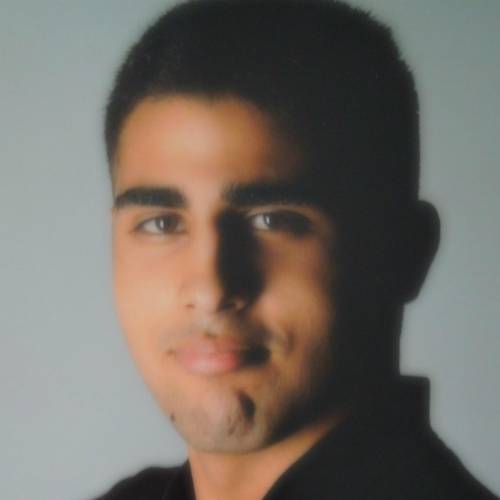 Andy Behbakht

(1257 Articles Published)
Andy is a senior writer at Screen Rant as he has covered the world of entertainment journalism since 2010, including superhero/comic book media. In addition to his work as a reporter, Andy co-hosts The Flash Podcast while running and producing the entire DC TV Podcasts network. He is also the founder/editor-in-chief of The Marvel Report since Fall 2015. Andy has previously written for sites such as FanSided, KSiteTV, TV Fanatic, It's Just Movies, Heroic Hollywood, TV Overmind, and more.
More From Andy Behbakht
2022-07-27T20:52:14.000Z