Dwayne Johnson Wears Full Krypto Suit (& Holds Puppy) In Super-Pets Video
Dwayne Johnson suits up as DC Comics' Krypto the Super-Dog while holding a puppy in a new DC League of Super-Pets video promoting the new film. The DC Universe is about to feature a different type of superhero on the big screen this summer. While the DCEU has the Justice League, the world of animation will be bringing the Super-Pets to life for the first time in theaters.
Even though the traditional human team is also featured in the film, DC League of Super-Pets focuses on the heroes' various Super-Pets, who have had some presence in other animated projects. Starring Johnson as Krypto the Super-Dog, DC League of Super-Pets is about the Justice League getting kidnapped by Lex Luthor. Once the DC heroes are taken captive, Krypto becomes the leader of his own league, consisting of other Super-Pets, to help save their owners. Aside from Johnson's Krypto, DC League of Super-Pets also stars Kevin Hart as Ace/Bat-Hound, Vanessa Bayer as PB, Natasha Lyonne as Merton McSnurtle/Terrific Whatzit, and Diego Luna as Chip.
SCREENRANT VIDEO OF THE DAY
RELATED: Everything We Know About DC's League Of Super-Pets Movie
With DC League of Super-Pets set to hit theaters this week, Johnson decided to have fun with a Cinemark theater audience. In a new video promoting DC League of Super-Pets, Johnson decided to literally suit up as his character Krypto to surprise the families that were getting ready to see the DC picture. Not only did this bring so much joy to his excited fans, but Johnson also had a special surprise for one family in particular. Teaming up with the Best Friends Animal Society, Johnson gave the family an adorable puppy, which can be seen in the video below.
I LOVE surprising audiences of our @sevenbucksprod films, but this one was special🙏🏾🍿

I dressed up as my #DCSuperPets character, KRYPTO & surprised two audiences at @cinemark.

The best part- we found a loving home for my lil' guy, Quail🐕🖤#DCSuperPets IN THEATERS ON FRIDAY! pic.twitter.com/PUIS88arrY

— Dwayne Johnson (@TheRock) July 27, 2022
Click here to view the video on Twitter.
DC League of Super-Pets, however, won't be the mega-star's only major DC adventure this year. After several years of having it stuck in development hell, Johnson's Black Adam movie is finally ready to hit theaters this fall. Set within the world of the DCEU, Johnson will star as the titular character, who is being re-imagined as an anti-hero rather than the traditional Shazam baddie. Johnson, who plays a lot of heroes on-screen, always manages to come across as a real hero off the screen as well.
As adorable as it is to see Johnson actually pull on a dog suit as Krypto, his gift to the family is bound to pull some heartstrings. Given Johnson's global popularity, it wouldn't be shocking if DC League of Super-Pets goes on to have sequels. Since the Super-Pets haven't been fully explored to this depth before, it gives Warner Bros. another hit animated franchise to flesh out, especially in the DC department. There are even some ideas in mind for a DC League of Super-Pets 2, depending on how the first one does at the box office. If DC League of Super-Pets is a hit, perhaps Johnson will get to suit up as Krypto in real life to surprise another family down the line.
MORE: All The LEGO Movies Ranked, From Worst To Best
Source: Dwayne Johnson
Key Release Dates
DC League of Super-Pets (2022)Release date: Jul 29, 2022
Black Adam (2022)Release date: Oct 21, 2022
Shazam! Fury of the Gods (2022)Release date: Dec 21, 2022
Aquaman and the Lost Kingdom (2023)Release date: Mar 17, 2023
The Flash (2023)Release date: Jun 23, 2023
Blue Beetle (2023)Release date: Aug 18, 2023
Share
Tweet
Email
90 Day Fiancé: Yve Sparks Mohamed Split Rumors After Spotted With New Man
Related Topics
About The Author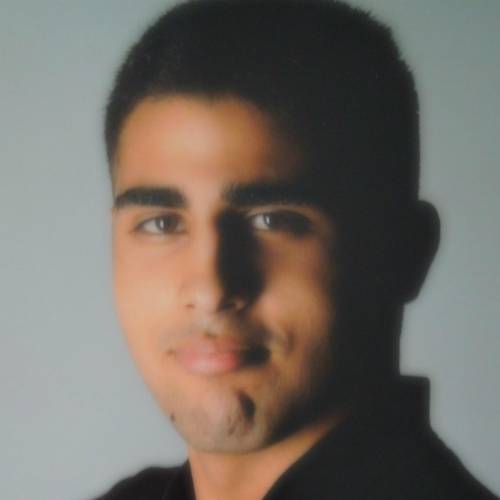 Andy Behbakht

(1258 Articles Published)
Andy is a senior writer at Screen Rant as he has covered the world of entertainment journalism since 2010, including superhero/comic book media. In addition to his work as a reporter, Andy co-hosts The Flash Podcast while running and producing the entire DC TV Podcasts network. He is also the founder/editor-in-chief of The Marvel Report since Fall 2015. Andy has previously written for sites such as FanSided, KSiteTV, TV Fanatic, It's Just Movies, Heroic Hollywood, TV Overmind, and more.
More From Andy Behbakht
2022-07-27T22:54:42.000Z