MCU: 8 Questions Fans Have For Daredevil's Return
Marvel returned to Comic Con this past weekend and announced their plan for the next few years, including a new and revived season of Daredevil. Slated for a 2024 release, and with Charlie Cox and Vincent D'Onofrio returning as Matt Murdock and Wilson Fisk, respectively, fans are hoping to see more familiar faces return to their roles in the titled, Daredevil: Born Again.
However, they have questions, mostly surrounding Matt Murdock's reintroduction into the Marvel lore. The series would need to address whether Matt's story from the Netflix series is canon and the integral characters during the Snap and if any will return.
SCREENRANT VIDEO OF THE DAY
Where Was Matt During Thanos' Snap?
One of the most prominent questions that fans will be wondering about is where was Matt Murdock during Thanos' snap. Thanos wiped out half of the universe in a single finger snap, and many fans have been curious if Matt survived the snap. Some believe he would have survived, but others assume he would have vanished much like other fan favorites, including Peter Parker and Bucky Barnes. Either way, writers will have to explain where he was when this happened.
RELATED: 8 Daredevil Comics The Disney+ Show Should Be Influenced By
Whether Matt survived or not, also prompts it's own set of questions. Viewers are also speculating about his two friends, Karen Page and Foggy Nelson's survival, but it also remains questionable if either character will return for the upcoming revival.
What Happened To Frank Castle?
Frank Castle, also known as The Punisher, was introduced in Daredevil season 2. He rose to prominence throughout season 2 before appearing as the lead in his own show, The Punisher.
Fans will be wondering if they'll be any mention of Frank Castle in the new series, seeing how Frank and Matt were essential for each other's character development. Karen Page was also an essential character in The Punisher, meaning she knew Frank better than anyone and surely would have something to say about him.
How Did Fisk Escape Prison?
At the end of Daredevil season 3, Fisk/Kingpin agrees to return to prison and is re-arrested. However, in the season finale of Hawkeye, he makes a surprise reappearance and may have broke his pact with Matt. He seemingly fell back into the criminal underworld, easily reclaiming his place as head of a gang.
There are questions circulating about his appearance in Hawkeye, mostly what happened between the end of Daredevil and the season finale of Hawkeye. Furthermore, there is still ambiguity about whether the events in Daredevil have any effect on the MCU, or if the MCU versions will have their arcs altered from the series. While it was a treat for fans to see D'Onofrio return as Kingpin, it presents more questions than answers.
Why Is The Series Getting 18 Episodes?
One thing fans noticed right away is that Daredevil: Born Again is much longer than Disney+'s traditional series. Previous Marvel series have routinely gotten six episodes, released weekly. However, She-Hulk will break this pattern with a confirmed nine-episode series. While most of these Disney+ series have been relatively short, they've announced that the reboot will have a whopping 18 episodes, the most of any Disney+ series by far. 
They've yet to announce how these episodes will be released, whether it'll be weekly like the previous series or dropped all at once as Netflix did with the first three seasons. Assumingly, fans can expect several Daredevil characters from the comics to debut in the MCU, as well as the return of familiar faces. Either way, it's plenty of episodes to explore Matt's arc and whereabouts and what exactly he's been up to.
How Did Matt Find Out About Peter Parker?
Spiderman: No Way Home had several cameos, but Matt Murdock's cameo was jaw dropping. This was the first time Charlie Cox had appeared as Daredevil since the series ended in 2018.
RELATED: The Best Comic Book & Superhero Shows Of All Time, According To Ranker
As a result, speculations have surfaced around Matt's involvement with the Avengers as a whole and his knowledge about other superheroes, particularly Peter Parker. Matt has claimed before that he knows everything that happens in Hell's Kitchen, and while Peter lived in Queens, fans believe Matt would have known about other superheroes. Either he knew about Peter Parker being Spiderman and didn't intervene until he felt necessary, or he is still unaware of Peter's abilities.
How Much Of Daredevil Was Canon?
For the longest time, the Netflix Marvel series existed in their own bubble. They had their own team up crossover series, The Defenders, and clearly knew about each other. Jessica Jones, Luke Cage, Matt Murdock and Danny Rand would talk about each other occasionally and drop names in their own series, with a few characters even crossing over between series.
Daredevil's appearance in Spiderman: No Way Home confirms that he is MCU canon, but there are still questions about how much of his backstory and the Netflix series can be viewed as canon. Fans are hoping most of it remains canon, given the tremendous character development Matt went through during the three seasons on Netflix, but there's no way to know until the new season drops.
What About The Rest Of The Netflix Heroes?
The confirmation of Daredevil: Born Again has fans begging for their favorite Hell's Kitchen heroes to make their graceful return to the MCU. As previously mentioned, Jessica Jones, Luke Cage and Danny Rand were influential characters across the Marvel Netflix shows.
RELATED: 8 Things You Didn't Know About The Daredevil Series
There have been rumors floating around, which have only grown in popularity since the Daredevil announcement at Comic-Con, but no official news has yet to confirm the return of these fan favorites. Considering these shows moved from Netflix to Disney+, the questions around their canon status have been circling for a while. The speculations are if Matt Murdock is coming back, perhaps the others aren't far behind.
Where Will Daredevil: Born Again Pick Up?
Most Disney+ series has started with a time jump, usually a little while after the events of Avengers: Endgame. Daredevil: Born Again will likely have no choice but to do the same. This has fans speculating when exactly timeline it will pick up and what important MCU milestones will the new series acknowledge.
Even if the series starts with a time skip, it still has to fill in crucial time missed between the start of this series and the end of Daredevil season 3. Most importantly, fans have been questioning what exactly have the trio of Karen, Foggy, and Matt been doing during this time, especially whether their practicing law firm remains standing. 
NEXT: 10 Storylines From The Daredevil Series The Disney+ Show Should Continue
Share
Tweet
Email
Marvel Made 3 Changes To Daredevil's First MCU Costume
Related Topics
Lists
daredevil
Marvel Cinematic Universe
About The Author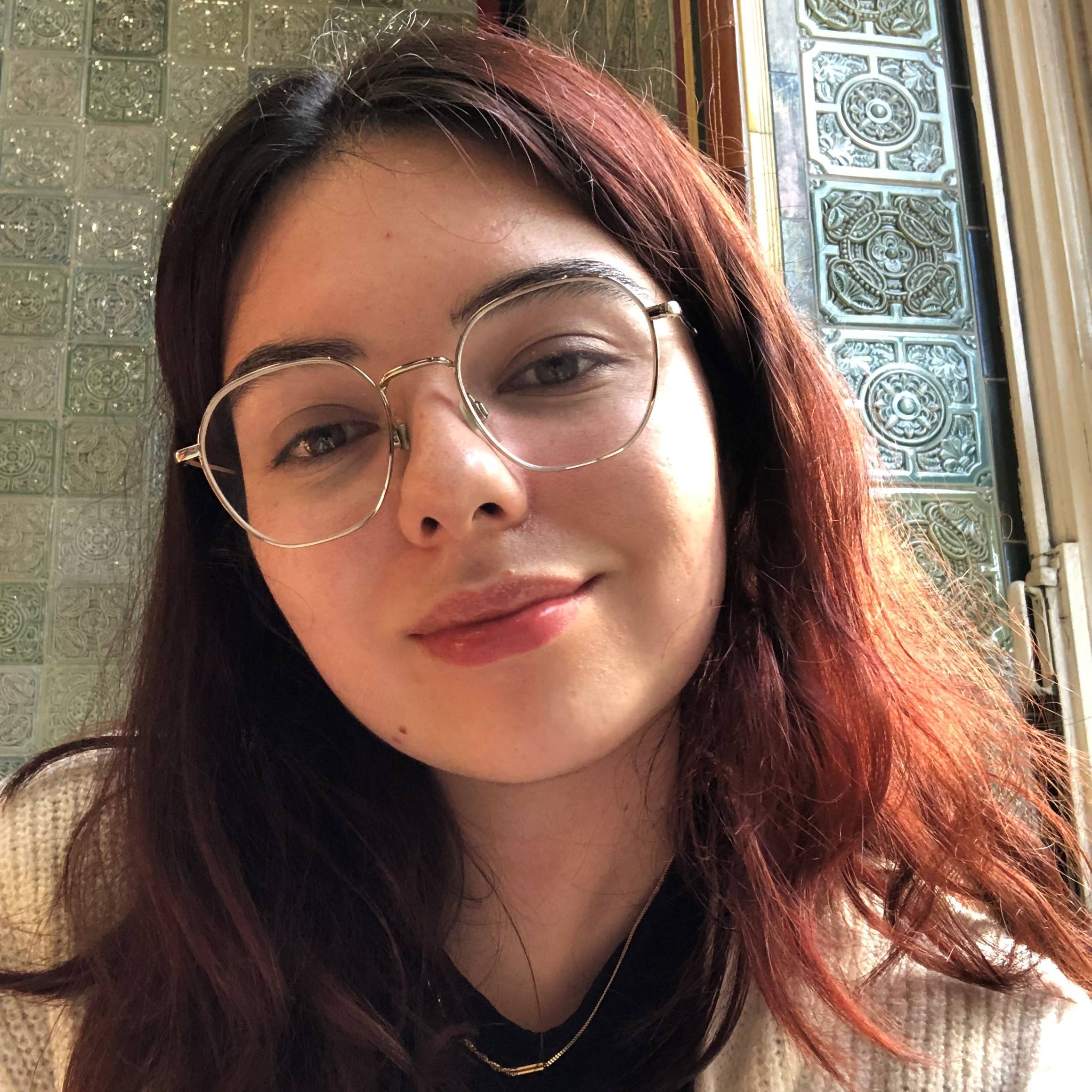 Emily De Vogele

(28 Articles Published)
Born in the USA, but living in England, Emily De Vogele is a freelance writer for Screen Rant. She is currently completing her Masters degree in Journalism, and already holds a Bachelors degree in English Language and Linguistics. She has previous experience as a freelance writer and editor for multiple publications across several fields. Writing has always been her true calling.Having been introduced to Star Wars from a young age, she's always had a soft spot for the geekier movies (who doesn't want to wield a lightsaber?). Emily's also been following the MCU for years, with her favourite movie being Captain America: The Winter Soldier, and subsequently her favourite character being Bucky Barnes. Her other hobbies include reading, spotting Easter Eggs and diving into fan lore and theories online. She covers a wide range of movies and TV shows, for anything nerdy she's your girl. You can find her on Twitter at emilydevogele.
More From Emily De Vogele
2022-07-27T03:00:30.000Z