Snyder's Justice League 3 Used Donner's Superman Prophecy (With Batman)
Zack Snyder's planned Justice League 3 would have adapted a major Jor-El prophecy from Richard Donner's Superman and applied it to Batman. After Justice League's massive 2017 rework, the 2021 release of Zack Snyder's Justice League brought Snyder's original vision for the film out for the world to see. It also saw Snyder's layout for Justice League 2 and Justice League 3 publicly released, and the latter reveals a most unexpected twist on Donner's 1978 Superman.
In Superman, with Krypton facing imminent destruction, as Jor-El (Marlon Brando) and Lara (Susannah York) prepare to send their infant son Kal-El to Earth, Jor-El foretells his son's future heroism. In Jor-El's words, "You will carry me inside you, all the days of your life. You will make my strength your own, see my life through your eyes as your life will be seen through mine. The son becomes the father, and the father, the son." These exact sentiments would be repurposed in Snyder's plans for the Justice League sequels, specifically in Justice League 3 with Batman's ultimate act of heroism.
SCREENRANT VIDEO OF THE DAY
RELATED: Why Ben Affleck's Batman Doesn't Use His Cape Much In The DCEU
Justice League 3 would see the League marshaling the forces of humanity, Atlantis, and Themyscira against the conquest of Earth led by Darkseid (Ray Porter). In the final showdown, Batman (Ben Affleck) was to sacrifice himself, while Superman (Henry Cavill) and Lois Lane (Amy Adams) would name their son Bruce Kent in his honor. Twenty years later, Bruce Kent would become the new Batman, echoing Jor-El's words, "The son becomes the father, and the father, the son."
With Snyder intending his DCEU films to encompass a five-part story, Henry Cavill's Superman was the saga's foundation, but the roles of his fellow heroes were vital as well, including that of Batman as a parallel to the Man of the Steel. Batman's arc was one of seeing the darkness he'd been consumed by in Batman v Superman: Dawn of Justice and becoming a hero once more with the light provided by Superman. Bruce Kent succeeding him at the end of Justice League 3 brought a whole new context to Jor-El's words to his young son in Superman as the concluding component of Snyder's arc  - and is even strengthened by in-story material in some of its connected Superman films.
In Superman II: The Ricard Donner Cut, the alternate version of Superman II released in 2006, Clark Kent (Christopher Reeve) has his powers restored by Jor-El's consciousness in the Fortress of Solitude, and sees his father effectively sacrificing himself in the energy transfer; once more reciting the words "The son becomes the father, the father becomes the son." Superman Returns also brought this idea of a heroic legacy lineage back in its ending, with Superman (Brandon Routh) repeating a somewhat revised version of Jor-El's monologue to his young son Jason (Tristan Lake Leabu), concluding with the ending quote of Donner's original Superman.
In the three Donner-directed or connected Superman films, a father bestowing a mantle of heroism to his son is a consistent element. With Justice League 3, Snyder brought this same idea to Batman's arc with Superman acting as a conduit. This aspect of Batman's arc would do more than simply give the Dark Knight a heroic send-off in the still fan-pursued Justice League sequels. In Justice League 3, Snyder made homage to Donner's Superman through Batman, enacting the son becoming the father and the father becoming the son with Bruce Kent's destiny as he assumes his father's mantle as the Dark Knight.
NEXT: How Zack Snyder's Justice League Redeems Every Character
Key Release Dates
DC League of Super-Pets (2022)Release date: Jul 29, 2022
Black Adam (2022)Release date: Oct 21, 2022
Shazam! Fury of the Gods (2022)Release date: Dec 21, 2022
Batgirl (2022)Release date: Jul 27, 2022
Aquaman and the Lost Kingdom (2023)Release date: Mar 17, 2023
The Flash (2023)Release date: Jun 23, 2023
Blue Beetle (2023)Release date: Aug 18, 2023
Share
Tweet
Email
So, How Will Spider-Man Fit Into The MCU's Multiverse Saga?
Related Topics
SR Originals
superman
superman returns
Zack Snyder's Justice League
About The Author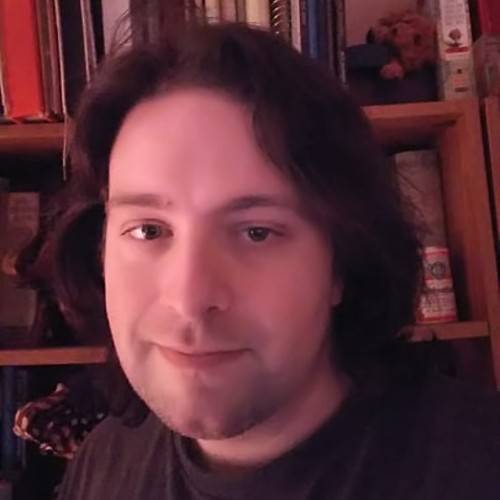 Brad Curran

(921 Articles Published)
Growing up, Brad developed an innate love of movies and storytelling, and was instantly enamored with the world of adventure while following the exploits of Indiana Jones, Japanese kaiju, and superheroes. Today, Brad channels his thoughts on all manner of movies, from comic book films, sci-fi thrillers, comedies, and everything in between through his writings on Screen Rant. Brad also offers philosophical musings on martial arts and the filmographies of everyone from Jackie Chan to Donnie Yen on Kung Fu Kingdom, where he's also had the privilege of interviewing many of the world's great stunt professionals, and hearing plenty of gripping stories on injuries incurred in their line of work and the intricacies of designing the acts of death defiance he first thrilled to as a youngster. When he's not writing, Brad enjoys going on a ride with the latest action hit or Netflix original, though he's also known to just pop in "The Room" from time to time. Follow Brad on Twitter @BradCurran.
More From Brad Curran
2022-07-27T13:54:39.000Z